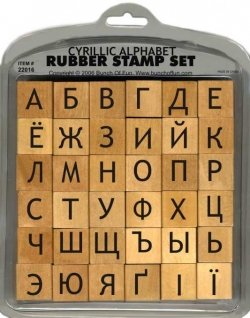 Alphabets (and syllabaries) are the first barrier of entry to any new language. If you want to learn a language like Russian, you're basically paralyzed until you're familiar with its letters. But even if you're learning a language with familiar characters, like Italian, you're going to feel uncomfortable and wobbly at first; those familiar characters aren't particularly familiar in words like "zaino" (pronounced dzaino), "gli" (pronounced ʎi) or "cena" (pronounced tʃena).
I've always liked learning alphabets; while I don't know more than 10 words of Hebrew, my seven years of Hebrew school did leave me with a decent ability to read the Hebrew alphabet. Yay. I had a similar experience in Russian back in high school. For me, alphabets seem to stick in my brain when nothing else will.
But if learning a new alphabet doesn't sound like a fun way to spend your weekend, what can you do? This article is about one simple idea: How to learn the alphabet in any language quickly, and how to remember it for good.