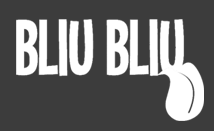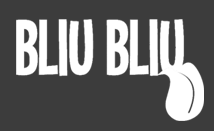 I get a lot of emails about new language websites. Often, they're some kind of new picture dictionary or online textbook. These can be good or bad, but they rarely fill me with wonder and joy.
But every once in a while, I hear about an idea for a website that is just marvelous, and if I'm really lucky, it's even implemented well. Bliu Bliu is one of those websites.
Here's the premise:
You choose your native/target languages, and Bliu Bliu starts showing you sample texts in your target language, like this:

It makes a few random guesses about the words you know and the ones you don't. In this case, it's assuming that I don't know all of the red, underlined words. Click on a word to switch it between unknown (underlined) and known (here, I know "produzione" "del" and "Centro"):

Then you move on to the next text and do the same.
Here's where the magic happens. Bliu Bliu keeps track of all of the words you know, and tries to feed you articles that use those words. The more input it gets, the better it gets at guessing which new words you probably know. In this case, since I've told it I know "rapida" (rapid, feminine), it will assume I probably know "rapido" (rapid, masculine). As a result, you get an endless stream of text in your target language, customized to your skill level and vocabulary. The input is sourced from websites, meaning that you're looking at real texts about real things, instead of (occasionally unnatural) sentences designed for foreign language learners. You even get current events; today I read an excerpt from a Hungarian article about the NSA's PRISM program.
They do a good job of gamifying the process, by giving you goals and achievements (I read 1000 words in Hungarian today!), and it's just a lot of fun.
Bliu Bliu's features, modes, etc.
Bliu Bliu has two basic modes: "Relax" and "Learn."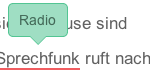 In relax mode, it will show you a paragraph at a time. It'll guess what words you know, you make a few corrections (yes, I know "produzione," no, I'm actually not sure what "Confindustria" is), and click the Next Text button to move to the next paragraph, usually sourced from the same website or article. I went through around 10 paragraphs in Hungarian about the history of NASA's space probes. It was pretty neat. There are no translations visible (this is a good thing; if you saw translations everywhere, you'd rely upon them to understand your texts and you wouldn't retain as much vocabulary), and if you need help with a word or two, you can move your mouse on top of the word and it'll give you a machine translation. (Hint: If you do that, don't tell Bliu Bliu that you know that word. Only do that when you understand a word without the help of a translation.)
In learn mode, Bliu Bliu will give you a target word (say, "dogana") and ask "Can you guess out what "dogana" means from this phrase?" Then it will give you paragraphs and paragraphs that include the target word, and it won't let you see the translation of that word when you put your mouse over it. While you're busy scratching your head, trying to figure out this new word, you're learning all sorts of related vocabulary. It makes for a very fun (and very productive game). Neat.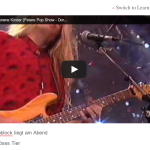 Videos: Some languages (definitely not Hungarian, not much surprise there) offer captioned videos in addition to texts. I was mostly playing around with Italian and German. Bliu Bliu's creator, Claudio Santori, created a bunch of very (very!) simple, hilarious Italian videos, and the German section seemed to rely heavily on music videos (I suspect because it's easy to find the lyrics to music videos). Overall, I was happy with the video content.
There are a few more features of note. They're good ideas, but they're not well implemented just yet (Bliu Bliu is still in beta). I've read that they're planning a huge site overhaul in the near future, so stay tuned:
Recordings: In both modes, there are options to make/play back recordings of the texts. There's no centralized "Help make recordings to help other students!" area on the website, and generally, the only people who see the "Make a recording" button are non-native students. This is mostly a design issue; they're gong to need to stick English phrases to record in front of the English speakers and Italian phrases in front of the Italian speakers if they really want good, crowd-sourced recordings to show up on the site.
Help a Friend: There is a very difficult-to-find section on the site where you can help people learn words by explaining them in your native language. For instance, someone didn't know the word "strawberry," and a few people submitted answers like "A strawberry is a small red fruit covered with tiny seeds" or "Strawberry is a fruit. I eat a strawberry every day." This is neat; the problem is gaining access to these definitions when you're learning a language. It's not clear to me where I can find help for my word-related questions. It'd be nice if you could easily browse user-submitted explanations for words in your target language.
Tips: The first time you go on the site, it will show you exactly how to use it with a detailed tutorial. The problem is that you have to go through this tutorial every time you add another language. It's only annoying when you're playing around with multiple languages, and I hear that it'll go away in the next site update.
Suggestions for the future
If I could make any changes to the site, here's what I'd do (I've sent these to them, so maybe some of them will happen):
Make it easier to help others and be helped: It should be really easy for me to record sentences in English, and it probably shouldn't be possible for me to record sentences in Hungarian. Right now, it's reversed; I can easily record in Hungarian and I'm not even sure how to record in English.
It should be a little easier to find words to explain in English. It's not that bad at the moment, but it wouldn't be bad if there was a little box on the right side saying "someone needs help with the word 'inconvenient.' Can you write a quick sentence that uses that word?" It'd encourage more crowd-sourced content. But much more importantly, I should be able to browse these explanations in any language. This is ideal content we're talking about here; where someone is deliberately trying to explain a tricky word in as simple terms as possible, all in the target language. And I can't find any of it in my target languages, which is a huge waste.
The last thing I'll add on this front is that I suspect all of this crowdsourced help can be gamified, to make it more fun and encourage more community interaction. Lang-8 just did it with their new L-Points system, and Bliu Bliu could do it with something similar. Say, if you make recordings or write explanations, then you'll be able to request recordings and explanations. Something like that.
Add a full-phrase/paragraph translation option: Above I said that one of the assets of the site is its lack of translations, and now I'm asking for translations. Yeah, well, sorry. If I have no idea what's going on in a paragraph, and if the individual word translations don't help (and they often don't, since it's just translating one word out of context), it'd be nice to have some way of seeing the whole paragraph translated via Google translate, so that I can figure out what's going on, whether I'm looking at some sorts of idioms, etc. It shouldn't be VISIBLE, but it should be available. Just a button somewhere that says "show full translation" would do the trick.
Add a way to change sources/skip texts in Relax Mode: Relax mode tends to stick to a single website for 5-20 paragraphs. This is very satisfying when you're reading an interesting article. I liked it very much when reading about space probes. But then I got stuck on a news website, and instead of reading about a topic, I was reading headlines and a list of the names of journalists involved in each article. Not great content. This is inevitable when you're relying on an algorithm to find text instead of a person, but there should be some way for me to avoid 20 pages worth of bad content. Just a "Skip this source/Move on to the next website" button would be enough.
How does Bliu Bliu fit into a language learning plan?
I advocate for Anki a lot on this site; it's pretty central to what I do. But Anki is not the only way to learn vocabulary. At some point, when you hit an intermediate level, you need to be exposed to a lot of words in a lot of contexts, so you can see how those words really work. Reading is the simplest way to do this and to expand your passive vocabulary. It's actually how you learned the vast majority of your English words; when's the last time you said the word "majority" or "vast" out loud?
Bliu Bliu is a really fun way to get 10-20 minutes of reading into your day. Since you're constantly increasing your "Number of words I've read" and "Number of words I've learned" scores, you constantly feel like you're accomplishing something, which does wonders for helping you build and stick to a reading habit. It also doesn't hurt that the texts are sourced from current websites, so that they're often very topical (NSA's PRISM program, etc).
I'm looking forward to see how Bliu Bliu will develop in the future, as its user base and features continue to expand. Head over there and have fun.