1.5 DAY WORKSHOPS: How to learn any language fast and remember it forever
We've all gone through language classes, and very few of us can speak the languages we studied. Many of us walk away believing that "we're not very good at languages" – that language learning is a matter of talent, and if you don't have it, that's the end of the story.
But suppose that talent wasn't the problem. Suppose, instead, that you just weren't learning in the most efficient way you could.
In these 1.5 day language workshops, I'll show you what went wrong back in your old language classes. I'll take you on a tour of the research on memory and learning, and show you a way to steadily learn a language – and remember it – in less than an hour a day.
Intro Video and Testimonials
About Gabe Wyner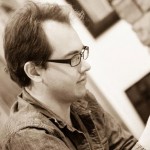 Gabriel Wyner is an author, opera singer and polyglot based in Vienna, Austria. After not getting anywhere in 5 years of high school language classes, he reached fluency in German in 14 weeks with the help of the immersive Middlebury Language Schools. As a result, he fell in love with the process of language learning, going on to spend two months in intensive Italian courses in Perugia, Italy. Searching for ways to bring the immersion experience into the home, he began to develop a system that rapidly builds fluency in short, daily sessions. In 2010, his efforts paid off. He learned French to fluency in 5 months, and then Russian in 10 months.
Born in Los Angeles, Gabriel graduated summa cum laude in 2007 from the University of Southern California with dual degrees in Mechanical Engineering and Vocal Arts Performance, and was awarded the Renaissance Scholar's prize for excellence in unrelated disciplines. He then moved to Vienna to pursue triple Master's degrees at the Konservatorium Wien in Opera, Lieder and Voice, and graduated with honors in 2011.
Currently learning Hungarian, Gabe is looking forward to Japanese next year. His book on language learning – The Language Brain: How to learn a language fast and remember it forever – will be published in early 2014 (Three Rivers Press/Random House).
Key Info
Workshop Goal
By the end of a workshop, each participant will be able to learn any language independently.
Dates and Locations
West Coast Workshops:
San Francisco Workshop:
We have enough students to do a workshop in SF! (Yay!) I'm nailing down the dates right now (it'll be a weekend in December/January), so if you'd like to attend, send me an email with your availability.
The LA workshop in July is over (and went wonderfully!) I'll be putting on another one as soon as I see enough interest. Send me an email if you would like to attend, and I'll let you know once I have enough people to do another one!
East Coast (New York) Workshops:
The NYC workshop went swimmingly (aside from a minor door-lock malfunction that left us workshopping in the hallway for a while

) I'll be putting on another one as soon as I see enough interest. Send me an email if you would like to attend, and I'll let you know once I have enough people to do another one!
Vienna Workshops
I'm currently out of Vienna for a while, though I know I have a fair number of students out there! Vienna's going to require a fairly large number of students (perhaps in two workshops) to help cover my travel expenses from Los Angeles. If you already registered for the November 8 workshop through the Uncommon Schools, I have your contact info and I'll let you know as soon as I'm back in town. If not, send me an email (and if you have interested friends, have them send me an email, too.)
Don't see a workshop near you?
As long as I get enough interested people to cover my travel expenses and time, I'm happy to throw a workshop anywhere. They're a lot of fun to teach, and honestly, I'd love to do them all the time! Drop me a line and tell me where you are (and if you know of other people in the area that would be interested, let me know that too). If I get enough people and I'm not in the middle of a book tour or something, I'll do it.
Price
• $175 per person

Referral Discount: If you register for a workshop and later refer a friend who also registers (either for the same workshop or a future workshop), I'll give you and your friend $10 back.
Note: I like to teach these workshops in relatively small groups, so that there's ample opportunity to discuss questions and make sure everyone's computers are behaving. As such, space is limited. Book early to ensure that you get a spot (and if a workshop is full, let me know that you're interested, and let me know about your availability. If there's enough interest, we might be able to book an overflow date)
Required Equipment
• A laptop (and associated power cables) • Headphones wouldn't be a bad idea.
Supplies Provided
• 90 page workshop packet
• Pronunciation training software
1.5 DAY Workshop Program
Day 1 (Saturday):
10:00 - Introductions, Discussion of goal setting, the differences between languages, choosing a language, why study a language at all?
(10-15 minute break)
11:00 – The Science of Memory
12:00 – Q&A Session: The Science of Memory
(10-15 minute break)
12:30 – Ear Training: How to rewire your brain to hear new sounds
13:00 – Demo: How to use software to rewire your ears
(13:30-14:30: Lunch break)
14:30 – Mouth Training – How to create new sounds in your mouth
15:00 – Eye Training – How to learn to read and spell
(10-15 minute break)
15:30 – Typing in foreign alphabets
15:45 – Demo: How to use software to learn a new spelling system
(10-15 minute break)
16:30 – Learning basic vocabulary
17:15 – Demo – Vocabulary workshop
17:45-18:00 – Day 1 Wrap-up and Q&A
Day 2 (Sunday):
13:45 – Day 2 Intro and Q&A
14:00 – How our brains process grammar, how to remember it forever
(10-15 minute break)
15:30 – Grammar workshop - How to use software to learn your language's grammar
(10-15 minute break)
16:15-17:15 – The Language Game – Strategies for building your language to fluency
Registration Information
As soon as we receive your workshop fee, you will receive a confirmation and invoice via mail. In case the workshop is overbooked, you will get a full refund.
IMPORTANT: PAID AND CONFIRMED WORKSHOP SPOTS WILL ONLY BE REFUNDED IF THE WORKSHOP APPLICANT CAN FIND A REPLACEMENT.