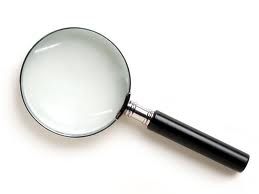 I've talked about using iMacros in the past. Basically, you click a button, a dialogue pops up and asks you "Which word do you want to look up?" and in 4 seconds, you have a Google Images link to the word, a Forvo.com recording, a bilingual dictionary entry and a monolingual dictionary entry. Magic. Typically, it's a bit of a pain to set up, but in preparation for an upcoming workshop, I've decided to make it a lot easier.
Here's how to do it
Note: This tutorial shows you each step in Firefox. I'm not having much luck getting this set up in Chrome (iMacros is apparently more buggy in Chrome). When I click one of these bookmarks in Chrome, nothing happens. If you have more luck, then let me know what you did in the comments!
Get Firefox (or Chrome). iMacros only seems to work in these browsers.
Get and install iMacros for Firefox (or Chrome)
Now bookmark the first link, and then choose your language (and bookmark that). I'd suggest you put the two links up in your bookmarks bar, so they're easy to access:
Links for English Speakers (Your native language is English)
Links for German Speakers (Your native language is German):
Links for Russian Speakers (Your native language is Russian)
Links for Bulgarian Speakers (Your native language is Bulgarian)
Links for Romanian Speakers (Your native language is Romanian)
* - The links with asterisks are preloaded into Google Translate. Mouse-over to see the original text in your target language.
If you'd like to change any of the dictionaries/websites used, then all of the code is available at my Pastebin. Go there, edit the code, and put it into iMacros. You'll use the other iMacros tutorial for that.
Many thanks to everyone who donated code on the last thread. I still have to do Japanese, Mandarin, Korean and Arabic, at the very least, so if you're studying one of those languages, either let me know what resources you use, or (even better), make your own script and share the code in the comments, and I'll turn it into a bookmarklet, put it in my pastebin and share it here.